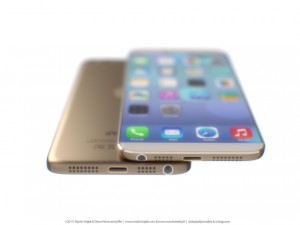 The upcoming iPhone 6 may sport a significantly upgraded camera, Chinese publication IT168 reports, which will offer not only more megapixels, but also improved functionality including an f/1.8 lens and support for interchangeable lenses. After recent rumors claimed that the iPhone 6 will have an 8-megapixel camera, the Chinese publication now says it will pack a 10-megapixel shooter instead, according to source from Taiwan-based supply chain. Furthermore, a wide aperture f/1.8 lens would be used, with Japanese company JSR rumored to provide interchangeable resin lenses for the iPhone.
Interestingly, a recent report revealed that the iPhone 6's 8-megapixel camera will offer optical image stabilization and an f/1.8 lens. Also, a couple of Apple patents have described methods of improving the camera of the iPhone by adding additional lenses, but it's doubtful that this tech will be introduced on the iPhone 6.
Since announcing the iPhone 4s in 2011, Apple did not increase the megapixel count in its upcoming iPhone models, although it did not stick to using the same 8-megapixel shooter in following phone versions either. Instead, the company has further improved the camera features in its iPhone models, with the smartphone being touted as having the most popular camera in the world.


iSight camera features comparison: iPhone 5s (left) vs iPhone 5c (center) vs iPhone 4S (right)
----------
If you liked this article, please subscribe to our YouTube Channel for tech news, reviews and video tutorials. You can also find us on Twitter, Instagram and Facebook.