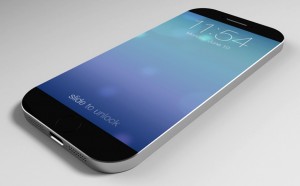 It looks like Apple will be putting sapphire displays in future iPhones after all. 9to5Mac reports that Apple's manufacturing partner GT Advanced just ordered shipments of the Intego Sirius Sapphire Display Inspection Tool, which documents say "will increase the yield of high quality sapphire material from each boule and ensure that only high quality material enters the value stream." This is the best evidence yet that the manufacturing plant in Mesa, Arizona will be home to the iPhone 6 sapphire display.
"Lowering manufacturing and fabrication costs of sapphire is a key driver for accelerating the adoption of its use in new market segments such as cover screens for smartphones and mobile devices," read documents obtained by 9to5Mac. "GT Advanced Technologies is working with key downstream technology providers to optimize fabrication processes and technologies to lower the cost of sapphire cover screen material."
Although sapphire could be used in multiple components in the next iPhone, these machines are tailored for "display-grade components," according to 9to5Mac. There is a chance that the machinery could be part of an agreement with another partner, but an SEC filing uncovered by 9to5Mac seems to indicate that all current GT Advanced work is exclusive to Apple.
Other recent shipments include furnaces and chambers, which transform sapphire crystals into material that the manufacturers can work with. GT Advanced has already ordered over 500 furnace and chamber systems, which could produce between 103 million and 116 million 5-inch displays in a year, according to analyst Matt Margolis. 420 machines are currently in the docket, which would nearly double that production.
----------
If you liked this article, please subscribe to our YouTube Channel for tech news, reviews and video tutorials. You can also find us on Twitter, Instagram and Facebook.