Microsoft at an event in New York yesterday announced a handful of new things coming  to  Windows 10 and releases of their new hardwares.  The announcement includes release of Creators Update for windows 10, and the new Surface Studio, Surface Dial, and a new Surface Book.
Creators update which will arrive in early 2017 as a free update is bringing a lot of improvement to windows 10. Updates like Paint 3D, Windows People, Windows VR headsets and new gaming features.
The Creators Update will enable anyone to create, share and experience in 3D and mixed reality, connect people faster to those they care about most and empower every gamer to be a broadcaster. And with the Creators Update, Microsoft Edge will be the first browser to bring 3D to the web.
Surface Studio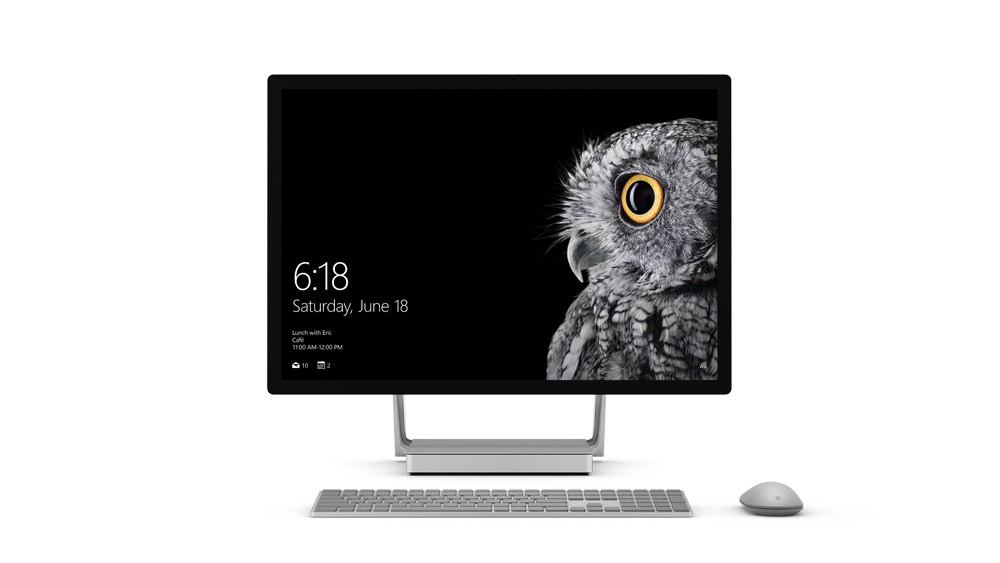 The Surface Studio is a touchscreen all-in-one desktop computer that is only 12.5mm thick. it has a 28-inch PixelSense display, GeForce 980M, an Intel i7 processor, and up to 32GB of memory and 2TB of storage. The Studio also has a "zero-gravity hinge" that allows the screen to tilt down at a sharp angle, allowing it to move from a more traditional computer design to a drafting board form factor for drawing and creative work.
Surface Dial
Surface Dial is a new peripheral designed for the creative process. It integrates with Windows 10 to work with any Surface device for a faster and more intuitive way to scroll, zoom and navigate. The Dial also enables a set of unique experiences exclusive to Surface Studio.
Surface Book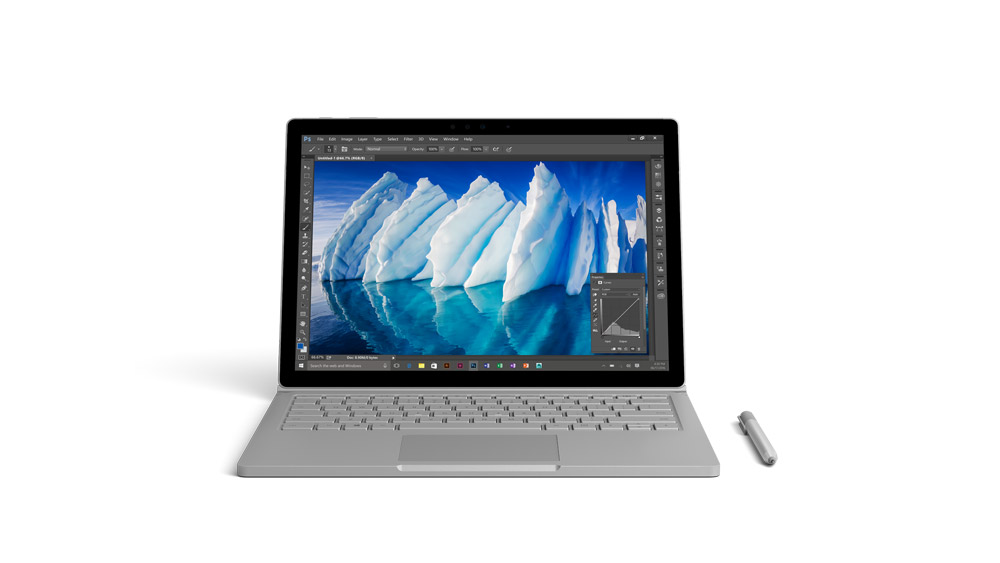 They introduced also the Surface Book,  A laptop with Performance Base, making it the most powerful laptop in its class even better.
The new Surface Book came in three different models featuring a 6th Generation Intel Core i7 processors and pack more than twice the graphics processing power as the original Surface Book. Plus, it brings 16 hours of battery life into the same sleek, versatile design people love