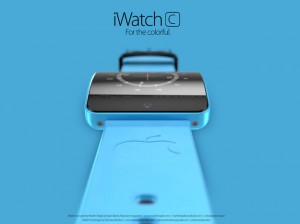 Apple has continued its supposedly iWatch-related hiring spree by adding a new member to its smartwatch team, Roy J.E.M. Raymann from Philips Research, 9to5Mac reports. Raymann joins a variety of other scientists with expertise in various health- and wearables-related fields, whose experience is expected to be put to good use in the yet-to-be-confirmed iWatch program.
Raymann may bring to the iWatch sleeping-related features, as the wearable device may sort-of watch users when they sleep, monitoring sleeping patterns and movements like other devices do, including the FitBit accessory. According to the publication, he "served as a senior scientist at Philips Research working as a lead on various sleep related research projects," where he founded the Philips Experience Laboratory to further study sleeping.
According to his former company, Raymann has left Philips Research on January 1. The scientist also left his position with the Dutch Society for Sleep-Wake Research in December, after being a member for three years.
Apple is reportedly working on a Healthbook app that may be one of the headline features of iOS 8, and sleep monitoring sounds like one of the things such an app could offer to iOS device users that would purchase the iWatch. Furthermore, Apple execs have met with the FDA in mid-December, likely for its iWatch project.
While Apple is yet to officially announce the iWatch, at least one analyst expects the device to be a success from the first year, and bring in more than $17.5 billion in revenue.
----------
If you liked this article, please subscribe to our YouTube Channel for tech news, reviews and video tutorials. You can also find us on Twitter, Instagram and Facebook.