Apple just introduced the long awaited premium smartphone, The iPhone 7 and 7 Plus.
For the first time in the iPhone's history, they have a "water and dust resistant," phone that measures up to IP67, which means a splash proof and not submersible.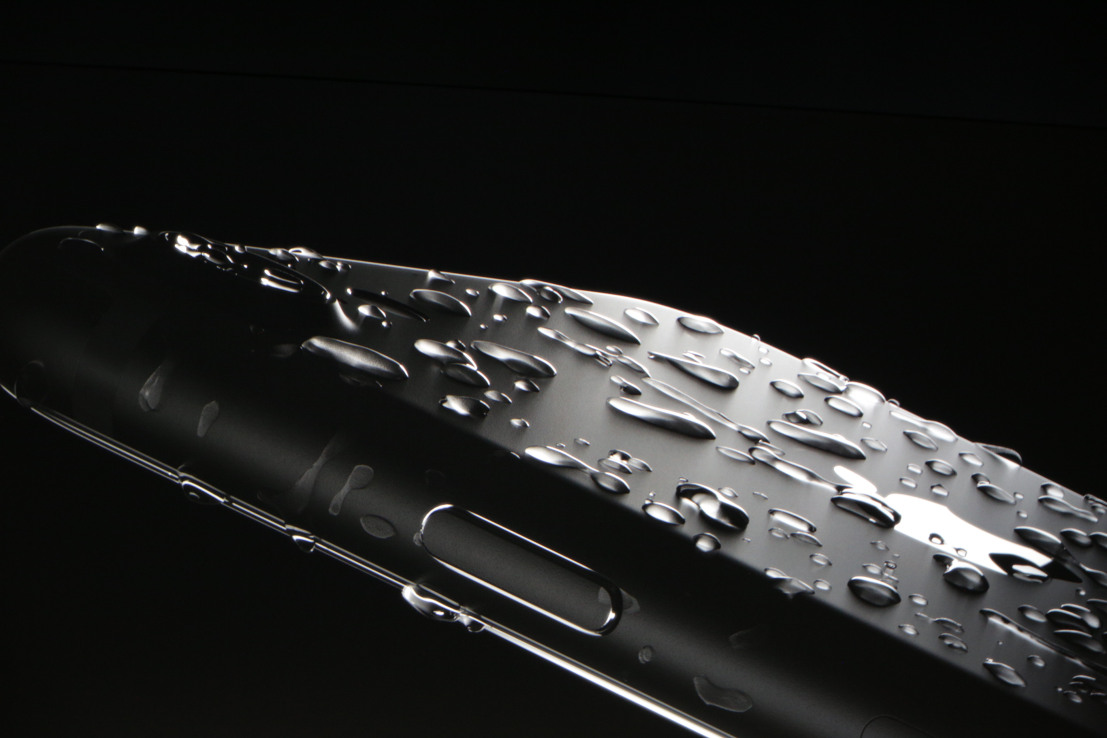 Quite similar to the iPhone 6s, a closer look gives you clarity, As its shinny "Jet Black" aluminium body which comes with a stainless steel Apple logo.
The iPhones will come with an optical image stabilization that allow for up to 3x longer exposure and has a six-element, 1.8 aperture lens, a 12 megapixel sensor that is 60 percent faster, with a quad-LED flash with 50 percent light output. A 7-megapixel front camera, and a dual-camera system.
The cameras, both at 12-megapixels operate together. Set at different focal lengths, one wide and the other telephoto to allow you to "optically zoom" to 2x by switching cameras.
With the 3.5mm headphone jack is gone, the iPhone now come with a stereo speaker, and Earpods connected via the Lightning port. But will also come with an adapter for 3.5mm compatible headphones.
The iphone comes with an Infrared sensors for its earphones called "AirPods," which detects and play only when they're in your ears. The AirPods will sell for $159 starting in October.
More importantly, the new iPhones both have a better battery life compared to the previous iphones.
On the average, you can expect to get about two hours from the devices
See hourly battery usage based on activity: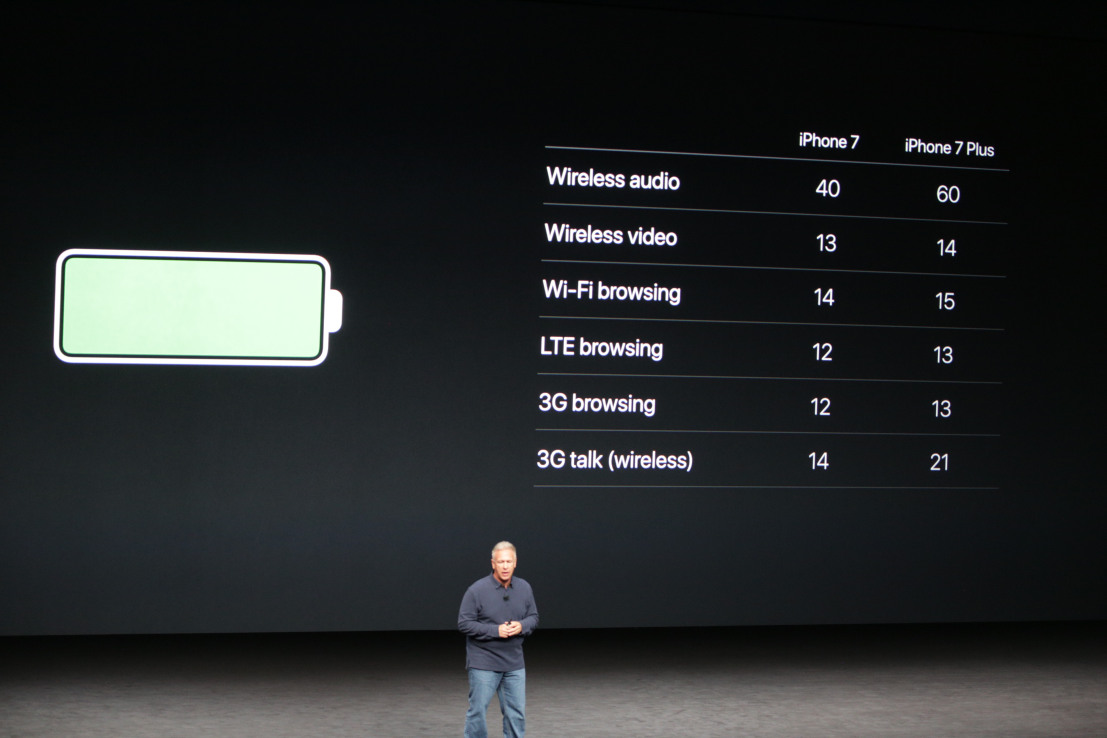 The unlocked iPhone 7 starts at $649 and iPhone 7 Plus starts at $769, and comes with a  storage space of 32GB, 128GB and 256GB, respectively.
Pre-orders start on Friday, and store availability starts on September 16.
----------
If you liked this article, please subscribe to our YouTube Channel for tech news, reviews and video tutorials. You can also find us on Twitter, Instagram and Facebook.