The Samsung Galaxy S8 is finally here and it is all that we expected and even more. At a press event at New York City's Lincoln Center yesterday, Samsung unveiled the Galaxy S8 and S8 Plus phones and some of its accessories.
The Samsung Galaxy S8 flagship phone boasts a wraparound edge-style 5.8-inch display with super slim top and bottom bezels where it almost touches the metal band running around the device. The S8+ has a larger display of 6.2 inches from one diagonal corner to another. Both run at what Samsung calls Quad HD+ resolution, otherwise known as 2,960 x 1,440, since these screens are longer than normal.

Galaxy S8 and S8+ feature one of Qualcomm's octa-core Snapdragon 835 chipsets, along with 4GB of RAM and 64GB of internal storage and a 12-megapixel, dual pixel rear cameras with an f/1.7 aperture, which is similar to the S7 cameras, an improved front-facing camera with 8-megapixel sensor with autofocus and the ability to shoot wide-angle selfies.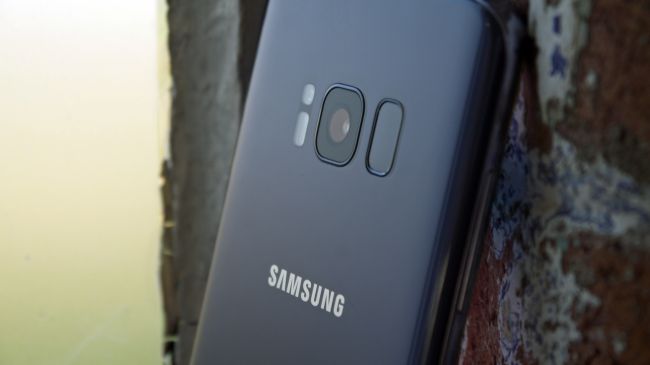 Both the S8 and the S8+ still have headphone jacks, along with microSD card slots that take up to 256GB of extra storage. The S8 and S8 Plus phone is still water and dust resistant. The S8's fingerprint sensors are on the back, to the right of the camera, and reaching them with your index finger can still be a little awkward.
After Samsung announced Bixby, its own take on an intelligent assistant before the launch of the phone, The Samsung Galaxy S8 is clearly the launch vehicle for the AI service, and there's even a dedicated Bixby key on the side of the Galaxy S8 so you've always got instant access to the portal.
Somehow, Samsung is trying to make the S8s the center of the connected home. A new application called Samsung Connect lets you control or monitor all of your Samsung connected devices. Same goes for any third-party, SmartThings-compatible device that's tied into a network of smart home gadgets.
Additionally, Samsung cooked up a system called DeX: You plop the phone in a dock; connect a monitor, keyboard and mouse; and get stuff done on a phone-powered desktop.
After the Note 7's battery failures, Samsung is playing safe as the S8s comes with a smaller battery than last year's flagships. In fact, while the S7 and the S8 both have 3,000mAh batteries, the S8+ actually has a slightly smaller 3,500mAh battery compared to the S7 Edge's sealed 3,600mAh cell.
The actual Samsung Galaxy S8 release date is April 21, with pre-orders starting on March 30.
Verdict
The Samsung Galaxy S8 is a really good-looking phone, with lots of key features that users want  as well as some new additions like Bixby.
– Rear-mounted fingerprint sensor
– Bixby AI assistant with dedicated button
– Massive Infinity Display on the front
– Refined user interface
----------
If you liked this article, please subscribe to our YouTube Channel for tech news, reviews and video tutorials. You can also find us on Twitter, Instagram and Facebook.