Two big companies, each of which has been recently acquired by an even bigger company, just released what they claim is the best budget phone for the emerging market.
But which one should you actually opt for? Let's see how they fare against one another.
BUILD: WORLD OF PLASTICS


At this price range, you expect a smartphone to be made chiefly from plastic (or polycarbonate if you want to be all fancy-schmancy). Even so, there's plastic, and there's plastic. Nokia chose to use the same design language that underpins its Asha line, so the monocoque polycarbonate used here is sturdy. When closed, the front glass and the back plate are seamless. The colours are so vibrant that they almost glow – which makes it awesome to pick it out among the me-too phones plaguing the market now. It does look a bit cheaper than expected though.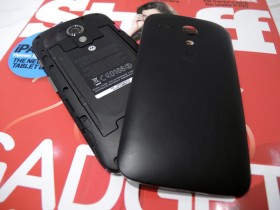 With the Moto G, Motorola has revisited its Moto X design – but added a removable back plate. This means users are able to change the colour according to their mood. While it is chunkier than higher-class smartphones in the market, it doesn't feel cheap to hold and feel. The build quality of the Moto G goes above and beyond its price tag.
Winner: Moto G
DISPLAY: ONE COMPANY SPENT MORE THAN THE OTHER

For Nokia though, the year is still 2011. With a screen resolution of 800 x 480 pixels, you won't get the best HD viewing experience, and even worse is the fact that the same resolution is being used in all three phones ( X, X+ and XL) and in two sizes (4in and 5in). We'll leave you to imagine the horror. This is where money meets the road, and Motorola certainly spent extra here to make up for the rest of the phone. The 4.5in screen offers a 720p HD resolution which, while it's no Retina display, offers an eye-pleasingly sharp, detailed and rich picture. Simply put, it's amazing that Motorola produced such a high quality screen at this price point.
Winner: Moto G
CAMERA: JUST GOOD ENOUGH


While we're not asking a lot from something priced lower than a good pair of Nikes, we were disappointed with the cameras on both the Nokia and the Motorola.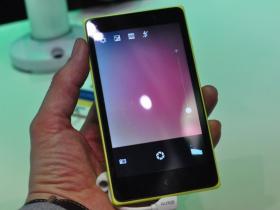 With only a 5MP sensor, the Moto G camera won't win any awards for picture quality and struggles to pick up fine details in even decent lighting conditions. It doesn't come anywhere close to the formidable snappers of imaging champions such as the Apple iPhone 5s, Nokia Lumia 1020 and LG G2, and low light performance is also predictably lacking.
The Nokia XL features a 5MP snapper too, with the smaller X and X+ packing a dismal 3MP cameras on their backs. Wow.  
While the cameras on both devices tick the basic boxes, neither can offer impressive pics in anything but the brightest conditions. Against each other, it's a tie.
Winner: Draw
POWER: FOUR AGAINST TWO
By virtue of processing power alone, the Moto G trumps the offerings from Nokia. With a quad-core Snapdragon processor from Qualcomm, it runs anything and everything thrown at it with ease, with the small caveat that it only has 1GB of RAM.
With only dual-core processors plus 512MB of RAM (758MBs on the XL), the Nokias can barely run themselves smoothly, let alone other apps. If you add a Windows Phone-like skin on top of Android OS, it spells disaster for potential butter-smooth operations.
Winner: Moto G
OS: THE FUTURE AGAINST THE PAST


Meanwhile, Nokia had to be content with Android 4.1.2 in the X family. Not only is it running a dated Android version (which is optimised for mid-to-low end devices, such as the X series here), there's minimal Google support and no Google Play Store – apps are installed either via Nokia's own app store, or have to be sideloaded into the phone.Moto G, being that it's made by what was until very recently a Google-owned company, is among the first in line to get the latest OS updates from Mountain View. In fact, Android KitKat 4.4 is already available for the phone now. It includes a full suite of Google-related apps, such as Gmail and the Play Store.
Winner: Moto G
VERDICT
It's clear almost right from the start that the Moto G comes off best in this weigh-in. What's not to like about the phone? It has a low price (£130 for the 8GB model), good screen, decent processor, and is altogether a nice-looking package. It doesn't have a great camera but hey – you can't have it all.
The Nokia X family, however, is special because it's the company's first foray into the Android universe and aimed at emerging countries (nope – not even the UK will get this phone). Also, it's a first generation device, and like most of those it has plenty of room for improvement. We await the next generation of X phones with higher expectations.
----------
If you liked this article, please subscribe to our YouTube Channel for tech news, reviews and video tutorials. You can also find us on Twitter, Instagram and Facebook.