Windows is releasing its Mixed Reality Controllers, a motion controllers that work closely with VR headsets from Acer and other PC makers. The controllers will rely on inside-out tracking technology, so you won't need to set up any special sensors to use them.
Acer will offer them bundled together with its Windows VR headset for $399 during the holidays. Microsoft says it'll be up to each manufacturer to price the headset, but a $100 premium on top of Acer's $299 headset isn't a bad start.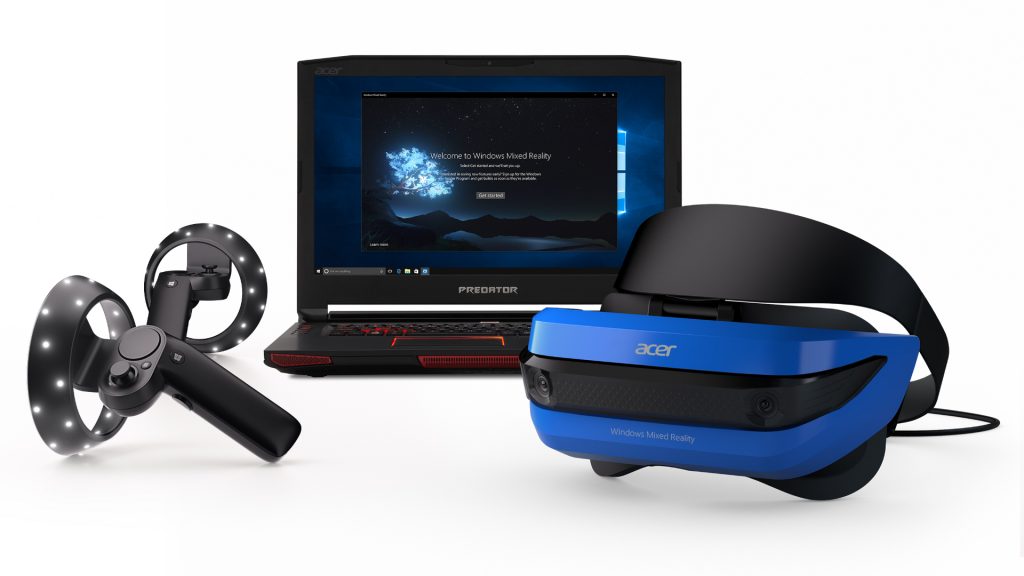 Microsoft claims you'll get sub-millimeter precision without complex setups like IR blasters or in-room cameras — it's all in the headset and the controllers themselves.
----------
If you liked this article, please subscribe to our YouTube Channel for tech news, reviews and video tutorials. You can also find us on Twitter, Instagram and Facebook.