Recently, i managed a client control panel that was hosted on Vesta Cpanel. Being a newbie to the platform, i had some issues adapting to the system and getting to know my way around it.
I tried checking online for tutorial and didn't actually find much or even video tutorials to help solve my problems.
The Vesta cp forum was quite helpful though, but i had to do a lot of trial and error to get most of the problem fixed.
The steps below helped me on how to add a subdomain on Vestacp.
1. Log into your Vesta CP. under the Web tab, -> Click Add Web Domain.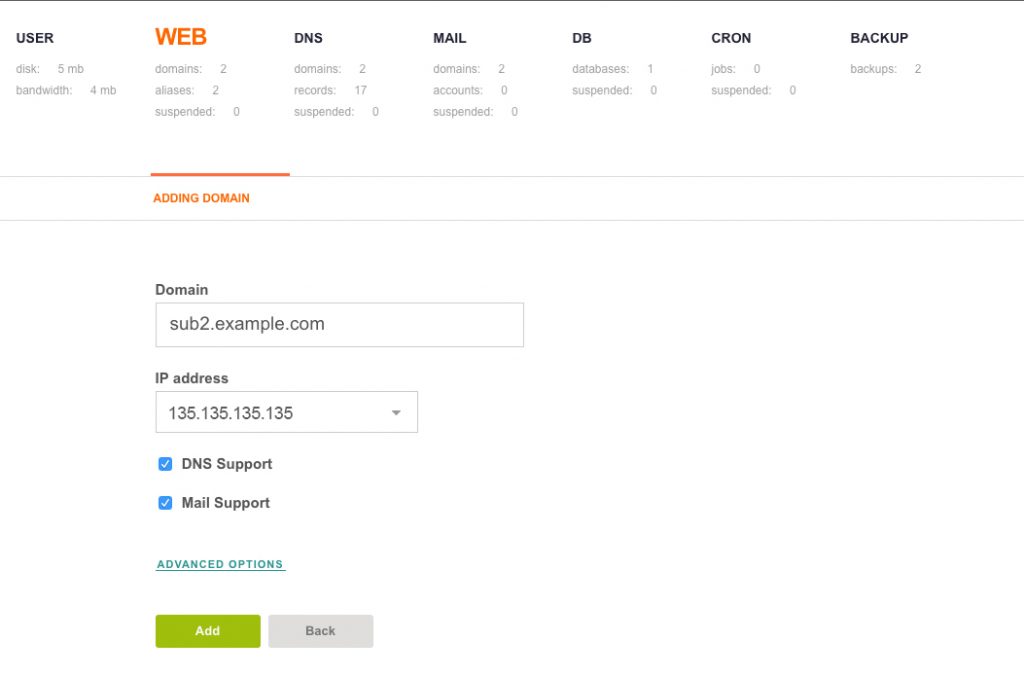 2. Enter in the subdomain you want to use (sub2.example.com), select the IP address (eg. 135.135.135.135), then add.
3. Log into your DNS. I use Cloudflare for my DNS. Just add the following records under the root domain (example.com).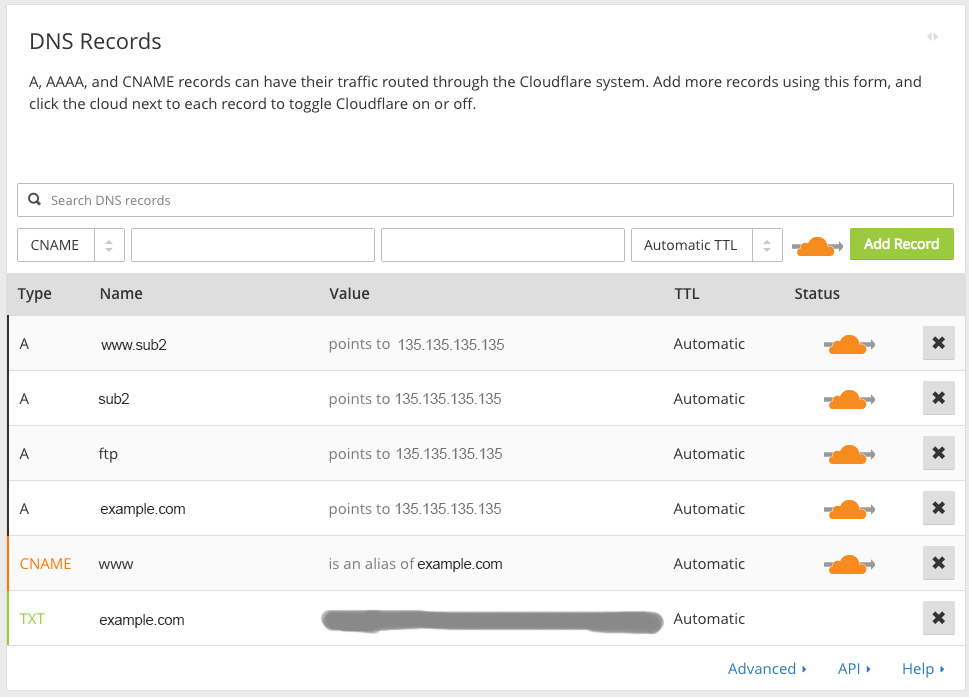 Type           Name                IP Address
A                 sub2                 135.135.135.135
A                 www.sub2       135.135.135.135
Thats it.
You can access the files folder via FTP. The location would be in /home/example/web/sub2.example.com