Yesterday at Google's Pixel event, Google  introduced new hardwares and softwares that will interact seamlessly with one another.
They started off by unveiling the Google Pixel phone, which had leaks and rumors for weeks all over the internet.
The Google's new Assistant software was one the coolest as it will power the Pixel and Pixel XL smartphones and Google Home. Google also showed off its Daydream View, a fabric covered VR headset and the new 4K Chromecast Ultra. the Google's modular Wi-Fi router system was not left out, and Google Home, the AI-powered speaker aimed at Amazon's Echo.
See details of all devices below .
Google Pixel and Pixel XL
The Google Pixel is a 5-inch 1080p display smartphone, and the XL features a larger 5.5-inch Quad HD panel. Both devices are built by HTC and are powered by the latest Snapdragon 821 processor, 4GB of RAM, and 32GB or 128GB of storage.
Both Pixel smartphones runs with the newest Android operating system, Android 7.1 Nougat, which includes support for the Daydream virtual reality headsets and Google's new Assistant software.
Google's new Assistant is a key part of the Pixel and of Google's keynote in general, and the search giant took a lot of time demonstrating what the Assistant can do, from answering traditional search queries to reaching into apps to make restaurant reservations or play music.
The Pixel also comes with Google Duo and Allo pre-installed so you can video call and text with all your friends, whether they're on Android or iOS.
The Pixel camera is not only the best smartphone camera they've ever made, it's the highest rated smartphone camera anyone has ever made. as Pixel puts cutting-edge computational photography in an ultra-fast and easy-to-use camera.
It comes with  a 12.3MP camera, featuring an f/2.0 aperture and big 1.55 micron pixels to capture lots and lots of light.
Pixel is available for pre-order today starting at $649 in the U.S., U.K., Canada, Germany and Australia.
Google Home

With Google Home, it's as simple as using your voice to turn up the music, get answers to a myriad of questions, manage tasks around the house, and even adjust the thermostat or lights. It allows you to bring the Google Assistant into your kitchen, living room or anywhere else around the house.
With a simple "Ok Google" you can play songs, artists, radio stations, your favorite playlists and more from Google Play Music, Pandora, Spotify, TuneIn and YouTube Music with additional services like iHeartRadio coming soon. You can also play a podcast while making pasta or listen to today's news while tying your shoes. And if you just want to stream audio directly from your phone, you can cast music to Google Home from 100+ Chromecast-enabled apps on your Android or iOS device.
Google Home will be available in stores starting in November or you can pre-order yours for $129
Daydream
Google announced Daydream at I/O in May, their platform for high-quality mobile VR.
With Daydream, you simply pop a Daydream-ready phone in the headset to start exploring. Powered by Android 7.0 Nougat, Daydream-ready phones are built with high-resolution displays, powerful mobile processors and high-fidelity sensors—all tuned to support great VR experiences. Google's newest Pixel and Pixel XL are the first Daydream-ready phones, and there are a lot more on the way from leading Android smartphone makers.
Chromecast Ultra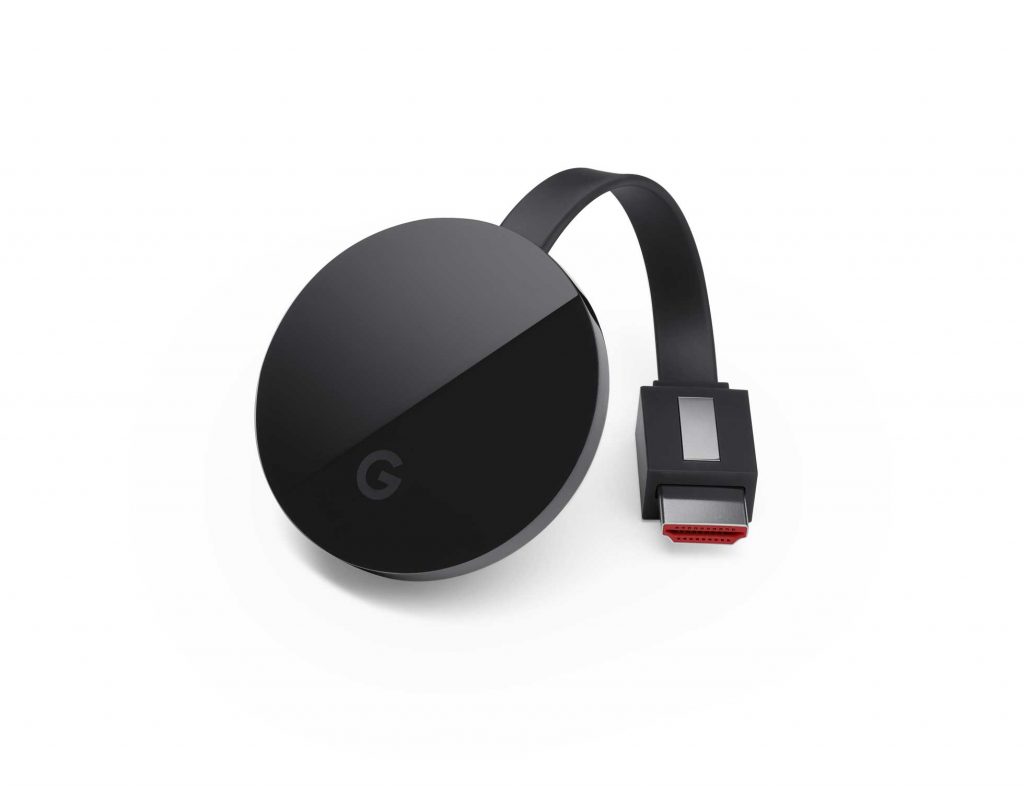 The Chromecast has got and upgrade in the Ultra. The Chromecast Ultra includes everything you love about Chromecast. Plus, it comes with advanced features like 4K and High Dynamic Range (HDR) support and Dolby Vision, so you'll get a crisper picture with higher resolution and more vibrant colors, faster speed and Wi-Fi improvements.
Chromecast Ultra loads videos 1.8 times faster than other Chromecast devices and includes major Wi-Fi improvements to support streams from full HD to Ultra HD without a hitch.
Google Wifi
The Google Wifi, a new connected Wi-Fi system designed to give you a fast signal in every room, on every device. The system manages your connection as you move through the house, optimizing which router you're connected to.
Google Wifi will be available for pre-order in the U.S. in November. It will retail for $129 for a single pack, and $299 for a three-pack at the Google Store
----------
If you liked this article, please subscribe to our YouTube Channel for tech news, reviews and video tutorials. You can also find us on Twitter, Instagram and Facebook.