As of March in 2018, the Google Play Store had a whopping 2.6 million apps available for downloading. There's an app for chatting, one for learning, and many just to make your life simpler. If you haven't already guess by that number, there is an app for everything!
While all this sounds glorious, there are many (and we mean many) apps that are just a cheap (or not so cheap) gimmick to show ads and earn money. So, in this undifferentiated jungle of applications, how do you judge an app to actually be worth it? It's simple: there is power in numbers. You can tell if an app is trustworthy by the number of downloads it has.
To make your life easier, here's a current list of the top 12 most downloaded Android apps (as per Google Play Store), separated into categories.
12 most downloaded Android apps
1. WhatsApp

WhatsApp is undoubtedly number one in the most downloaded apps for Android and other smartphone users. The app was launched in 2009 by ex-Yahoo employees as a small start-up. However, it gained popularity so rapidly that the makers of the application added an annual charge for using the service of the app to reduce the number of subscriptions. In 2014, the app was acquired by Facebook for $19 billion.
This app started out as a chat messenger, but now it's also used for sharing media, files, audio and even for video calling. In fact, the app has gained popularity among teenagers because of its features such as group chats, location sharing, and voice messaging.
Google Play Store downloads: 1,000,000,000+
Google Play Store rating: 4.4 stars
2. Facebook Messenger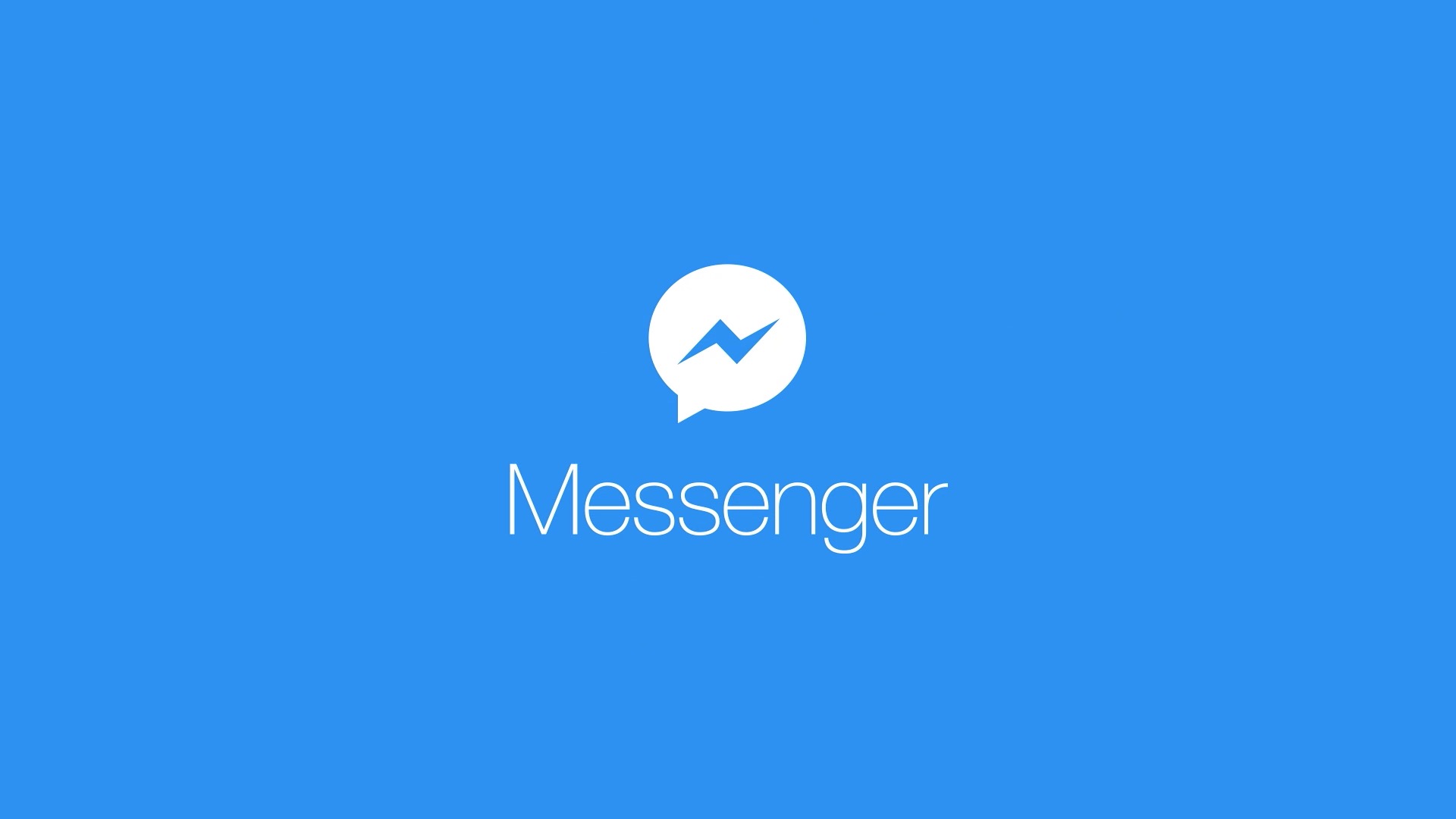 Messenger is a Facebook-owned messaging application. The company first came up with the idea of Facebook chat in 2008 but it wasn't until 2011 that Facebook launched Messenger which allowed users to connect with their friends and family through chats, either individually or in groups, rather than sending simple text messages.
Apart from video calls and group chats, the recent updates of Messenger enable users to play video games like Solitaire, Bingo and 8 Ball Pool and compete with their friends. Moreover, the app has also added features such as masks, emojis and filters while making video calls.
Google Play Store downloads: 1,000,000,000+
Google Play Store rating: 4.1 stars
3. Facebook

Unsurprisingly, Facebook continues to be the king of social media – and this app is bound to be on everyone's smartphone. Launched in 2004 by Mark Zuckerberg, the application is a social media platform to upload and share photos, videos, media, news and other interesting content with friends and family, as well as maintain a friends list, create groups, events and pages, and stream their live videos.
Initially, the app was introduced as a way to connect with long-lost friends, but today it has become one of the most powerful tools to advertise products directly to the target audience. It has become a vehicle for both big and small businesses for social media marketing.
Google Play Store downloads: 1,000,000,000+
Google Play Store rating: 4.1 stars
4. YouTube

YouTube is a video platform for users to watch, share and download videos and has content for every age group. It was launched in 2005 by three former PayPal employees, and was acquired by Google in 2006 for $1.6 billion.
From music and comedy shows for teens to how-to guides, hacks and recipes for adults, it has pretty much every type of entertaining and educational content. In fact, it not only allows you to watch videos of your choice, but it also provides you with a platform to create your own video channel and upload your own videos.
Today, YouTube is not only used for entertainment, but has become a platform for individuals to showcase their talents and for businesses to advertise and market their products and services.
Google Play Store downloads: 1,000,000,000+
Google Play Store rating: 4.3 stars
5. Instagram

Instagram was launched in 2010 and is yet another social networking site owned by Facebook since its acquisition in 2012 for $1 billion. The app is a photo-sharing social media platform to share your personal pictures and videos which can be edited with filters, captions, tags, and location information.
Lately it has been adding features like polls, sharing stories, emoji sliders, and question-asking, and more recently the app has included a video tagging feature. Boomerang (to create short video loops) and Hyperlapse (to enable hyperlapsed and time-lapsed videos) are two other features introduced by Instagram which have become quite popular.
Google Play Store downloads: 1,000,000,000+
Google Play Store rating: 4.5 stars
6. Snapchat

Launched in 2011, Snapchat is an application for mobile users which is most popular among teens and tweens. The app allows you to share a simple everyday moment with your friends and add awesome filters to them.
Unlike other social media apps where your uploads are recorded and visible to everyone, the messages and photos shared on Snapchat automatically disappear after a short period of time. Initially the app was focused on private, person-to-person photo sharing, but now one can use it for a range of different tasks such as sending short videos, live video chatting, creating emojis (like 3-dimensional, animated Bitmoji avatars), and sharing a chronological story.
The other cool features of the app include games, news and entertainment, quizzes, and innovative photos and video-editing tools.
Google Play Store downloads: 500,000,000+
Google Play Store rating: 4.4 stars
7. Uber

Uber is a convenient and inexpensive rides haring service (similar to a taxi service) that allows the user to book a car that is available near to their location. Everything is taken care of within the app, from tracking the arrival of the driver before pick up to the payment which is transacted through the app itself.
You can choose a standard car for yourself that seats up to four, a shared vehicle in which the drive will pick up several people going to the same or nearby locations or a luxury SUV. It's totally up to you. Taking into consideration the security of the rider, the app also allows you to share your location throughout your ride with your friends and family.
Recently, the app has added two new features: a panic button whereby users can directly call 911 and Uber Eats, a food delivery service that's as easy as requesting a ride. Introduced in the year 2010, the app is currently operating in more than 675 cities in 77 countries.
Google Play Store downloads: 100,000,000+
Google Play Store rating: 4.2 stars
8. Google Maps

Google Maps started as a web-based service and is now a mobile app that provides the user detailed information about geographical regions and sites around the world. Along with conventional road maps, Google Maps offers aerial and satellite views of many places and real-time, step-by-step navigation. In some cities, Google Maps also offers street views which comprise of photographs and videos.
The services offered by Google Maps are used by car drivers, public transportation riders and walkers to get directions and even up-to-date traffic information.
Google Play Store downloads: 1,000,000,000+
Google Play Store rating: 4.3 stars
9. Amazon

Shopping online is pretty common these days and picking up your smartphone and ordering whatever you want has been made quite easy with apps. And when we talk about the most widely used shopping apps, of course, Amazon makes it to the top of the list.
You can buy practically any kind of product you wish. And to ensure that you keep coming back, Amazon continues to provide discounts such as Lightening Deals or Deals of the Day on a daily basis. Also, the app always features festive and seasonal sales.
In 2014, Amazon added their Prime Pantry (for Amazon Prime customers) which allows you to purchase food and beverage items. The app has a simple interface and known for its user-friendly experience.
Google Play Store downloads: 100,000,000+
Google Play Store rating: 4.3 stars
10. eBay

Another ubiquitous name in the world of online shopping is eBay, which was launched in 1995. The app was launched in 2008, making it one of the first mobile apps.
The concept of the app is similar to that of its website which provides a platform for both buyers and sellers to trade goods and services every day. You can bid, search and keep a check on the items that you are selling. You can often find stuff at a reasonable price and/or is difficult to find elsewhere.
Google Play Store downloads: 100,000,000+
Google Play Store rating: 4.4 stars
11. Candy Crush

Gaming is a very popular app category and Candy Crush is one such gaming app that has become very popular among all age groups since its launch in 2012.
The game is incredibly simple and is in the form of a casual puzzle: You match candies on the game board, which then eliminates them, within a limited number of moves. Candy Crush spawned two spin-offs after it was introduced and a number of similar games were introduced after the massive success of the application.
Google Play Store downloads: 500,000,000+
Google Play Store rating: 4.4 stars
12. Subway Surfers

Subway Surfers is yet another name in the gaming world that became immensely popular when it was launched in 2012. The game was developed for Windows as well as other smartphones.
Since March 2015, the game has been downloaded more than 1 billion times on Google Play, which makes it the first game ever on the platform to reach such a prominent milestone. Last year, the game actually broke its all-time annual download record with over 400 million downloads and thus became the most downloaded game of 2017 around the world.
The game revolves around a youthful hooligan player who has to run through a subway dodging incoming trains. The game has 15 permanent characters that get unlocked after collecting a certain number of coins.
Google Play Store downloads: 1,000,000,000+
Google Play Store rating: 4.5 stars
----------
If you liked this article, please subscribe to our YouTube Channel for tech news, reviews and video tutorials. You can also find us on Twitter, Instagram and Facebook.