There is no doubt that the worldwide gaming industry is huge – so large in fact, that it generates more revenue than Hollywood. While development studios in the rest of the world have been producing mobile, PC and console games for many decades, Africa seems to be the youngest player in the market.
With that in mind, IT News Africa profiles the leading players in the African gaming scene.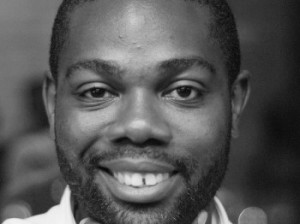 1. Kunle Ogungbamila –Kuluya
Based in Lagos, Nigeria, the studio develops games with African players as the key focus. At the helm is Kunle Ogungbamila, and he knows exactly what he wants to produce for a market that is hungry for any form of electronic entertainment. "We know that gaming will explode across the continent of Africa, just as it has in the West, usurping other forms of entertainment to become a multi-billion dollar generating industry," he said in an interview. Ogungbamila graduated from the Obafemi Awolowo University (OAU) with a degree in Computer Science and Economics, and has experience in the Oil & Gas, Banking and Technology sectors. With over a hundred titles under their belt, the development studio is comprised of a team with experience in advertising, video animation, software development and marketing. The Kuluya team recently raised additonal funding, pushing them into the big leagues. "We have grown the company to a $2 million valuation in six months. Our goal is to become one of the most successful media companies in Africa, and with today's news, I see this as being totally achievable," Ogungbamila said.
2. Abiola Elijah Olaniran – Gamsole
Founded by Abiola Elijah Olaniran, the Nigerian gaming startup has one simple goal in mind – to make mobile games that are as much fun as possible. Olaniran says that he has always had a passion for technology, and that was in part the reason for creating the studio. "I have always been a computer programmer with great passion for technology entrepreneurship. I studied Computer Science and Mathematics at Obafemi Awolowo University and I created some fun games while in school then," he said. He added that while gaming in Africa is still in its fledgling stages, they can code for a bigger audience. "Gaming is relatively new in Africa but our market is not restricted to Africa. We only take advantage of the African lifestyle by using it to create fun experiences that can be enjoyed by people from different parts of the world." And he has been doing something right, as he was recently named by Microsoft Nigeria as the highest paid app developer in the country at the Lagos iDEA launch.
3. Hugo Obi – Maliyo Games
Another Lagos-based start-up, Maliyo Games was created by Hugo Obi and creates mobile gaming titles with a very African flavour. "At Maliyo we have a simple philosophy; to share the experiences of everyday Africans with a global audience through games. Our narratives, characters, environments and sounds help us achieve this," Obi states. He added that the studio was born out of a passion for creating web and mobile content and after scrutinising the Zynga title, he saw an opportunity in the African market. He studied computer engineering and science at the University of Benin, but after dropping out of the programme, studied International Business, Finance and Economics at the University of Manchester. After his studies in the UK, he acquired a degree in International Strategy from Nanyang Business School in Singapore. Maliyo Games has been featured on CNN and in Forbes magazine.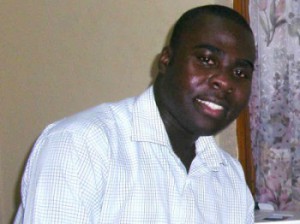 4. Eyram Tawia – Leti Games
Co-founded by Eyram Tawia and Wesley Kirinya, the Ghana-based studio functions as a double-pronged machine – producing video games as well as comic books based on African characters. Tawia studied at the Kwame Nkrumah University of Science and Technology in Kumasi and the Meltwater Foundation. From a young age, he showed a keen interest in graphic novels and computer games, which in turn sparked an interest in programming, stating that he wanted to make the comics he drew as a youngster come to life on the computer screen. "Ever since I was a child, the strategy has been the same. I think of an idea, and then put in all it takes to make it happen," he said in an interview. As with most developers in Africa, it's the continent that give him his inspiration. "That Africa is forgotten totally and not considered to be capable of making quality video games, makes me passionate every second. Game design is a totally lucrative industry that can work in Africa."

5. RW Liebenberg – Thoopid
Hailing from Cape Town in South Africa, the mobile gaming development studio was founded in 2013 by RW Liebenberg. Serving as Managing Director, Liebenberg is also the owner of Runtime Digital, an application development company. In a rather modest tone, the company claims that it was created by "avid gamers with award winning experience in design, development, digital marketing and emerging media." The studio is known for their extensive work on their Snailboy title, which has been garnering praise in the local gaming scene. "Snailboy is a physics based puzzle game with rich graphics, killer sounds and over 40 levels of intoxicating game play," the studio states. The title is currently available on Apple's App Store.
6. Joshua Areogun – DIUS Studios
Co-founded by Reuben Ashefor and Joshua Areogun, the pair chose the name DIUS as it means God-Like and set out to create the company's first product, a 5-minutes visual advert for the King's College Old Boys at the University Of Ibadan in Nigeria. "We are an indie game development company fueled by geeks who grew up with the internet; tinkering and building stuff. At our core is an innate desire to always create games with rich and engaging story lines as well as beautiful user experiences," the company states on their website. Areogun serves as Head of Business Strategy, Lead iOS developer and is in charge of illustration and Lore Development, while Ashefor serves as Head of Design and Development, Lead Android Developer and is responsible for 3D Animation and Special Effects.

7. Daniel Okalany – Kola Studios
Serving as both CEO and Lead Developer, Uganda-based Kola Studios was co-founded by Daniel Okalany, and the studio develops mobile games for the Android and iOS operating systems. "Initially, we started the business in my home. It's very common in Africa for people to play traditional card games and we make these games available on mobile," he said in an interview with CNN. The game that Okalany is referring to is Matatu, a two player card game based on a popular local game of the same name – but developed for smartphones. Okalany graduated with a degree in Computer Science, but while in high school, he learnt to program, which ultimately led to him buying his first PC at the age of 21.
8.  Joe Njeru – Planet Rackus
Co-founded by Joe Njeru, Kenyan-based Planet Rackus is a "collaboration of like-minded individuals who have an inspired vision and shared passion for telling African stories through a sustainable Digital Entertainment Framework," the company states. Njeru studied Computer Science at Jomo Kenyatta University of Agriculture and Technology and was heavily involved in Kenya's first Internet portal in 1996. Planet Rackus is about developing rich, quality and localized content that is relevant and captivating to an African audience. They released their first title, Ma3Racer, to much success in the Kenyan market. But Njeru isn't just involved with mobile games, as he is a Technology Consultant for Y&R Africa, is on the board of the Marketing Committee of the Kenya Fly Fishers Club, and formed his own company, J.S. Engine, in 2004.

9.  Idamiebi "Idams" Ilamina-Eremie – Sonbim Games
Based in Nigeria, Sonbim Games was created by Idamiebi Ilamina-Eremie, who is also the lead programmer on the studio's highly-successful Titi Tilapia title. "We are a team of creative designers and more. We started with just our passion for games, we mostly operate remotely from our homes and offices as of this moment," he said in an interview. Ilamina-Eremie, who studied at Rivers State University of Science and Tech in Port Harcourt, and a friend were working together at Ideacentric Global in Abuja when they realised that they could easily create a mobile video game title together. Sonbim Games has been hailed in the Nigerian press as the first indigenous game developers from Nigeria, an accolade Ilamina-Eremie is rather proud of. "We didn't set out to get that label though, we were just having fun back in 2011. The goal was to finish the game as soon as we could. Along the way, people took notice of what we were doing and expectations were raised."
10. Olivier Madiba – Kiro'o Games
Founded by Olivier Madiba, Kiro'o Games has been working to set-up the first video game studio in Central Africa for the last 10 years – in the heart of Cameroon. Madiba realised at a very young age that he wanted to be involved in programming, but the idea didn't take root until he was at university. "When I was 18, I went to university and I started to read online about game design. I figured that it was not impossible and I started to create AURION, step by step, version by version, and I was joined by two great friends to work on it," he said. Kiro'o Games was selected in 2013 as VC4Africa's September Cohort. According to Madiba, funding is a major obstacle- "The hardest part was to get the first investors, you know there is always the fear that we are a scam. Now that we have started to get money from all around the world, and that we have this large press coverage, people are more confident."
Article from It news Africa
----------
If you liked this article, please subscribe to our YouTube Channel for tech news, reviews and video tutorials. You can also find us on Twitter, Instagram and Facebook.